Buy Karaoke Songs And Discs Perth WA.
Buy karaoke songs Perth, Brand New Mega-Pack 26 Discs 500 songs with an amazing selection from a top supplier of karaoke music.
Includes CD ROM with track listings to print out song books for your party.
$179
$199 With Printed Songbook.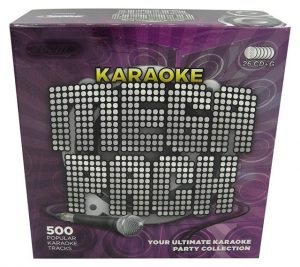 FORMAT CDG SONG LIST HERE
We also have 60's 70's 80's 90's 2000's packs available. Best cost effective way to buy discs, buying single discs can work out to be very expensive when building a karaoke song library.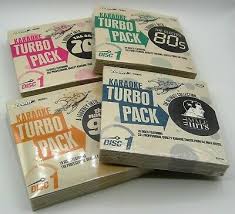 ---
YOU CAN HIRE ONE OF OUR KARAOKE MACHINES HERE
---
We are pleased and delighted to welcome you to Vocal-Star.  In short, we are the UK's only and one of only a handful of global manufacturers of both professional karaoke players and high quality karaoke music.  We started in 1994 trading as A1 Karaoke Nights Ltd and quickly developed our own range of Karaoke Players, surpassing anything else available on the market in terms of ease of use, specification, build quality and features.  Today we are always developing new and exciting products and working with our international partners to bring the best that the Karaoke World has to offer.
---
---